Lynn Street Shopping Experience
in the mid-nineteenth century under the drive and leadership of Ralph Ward Jackson, the new port and town of West Hartlepool were born. Lynn Street shopping experience At its heart was Lynn Street. For over 100 years this one street was the town's iconic business and entertainment center home to a covered market and an incredibly varied range of shops and local businesses where anything could be bought from a button to a bedroom suite.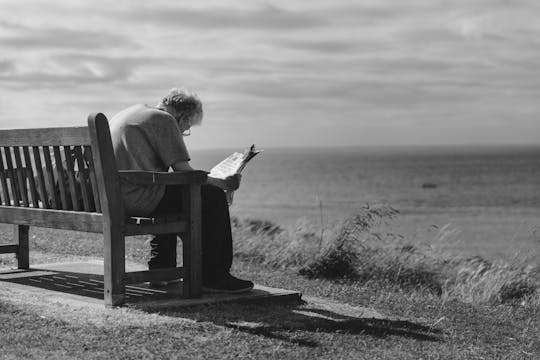 On the 14th of February 1857 at 9 o'clock in the morning, the town's Improvement Commissioners unveiled their Valentine's Day present to the people of West Hartlepool their first Market Hall. Although funding was limited and the building was constructed without a roof it did port three sets of fine iron filigree gates and proved to be a great Lynn Street shopping experience success.
In 1861 the Market was finally given a roof and relaunched as the 'new' Covered Market. In 1893 it was rebuilt at a cost of more than £650,000 at today's values, into the imposing three-story building that many people today would still recognise and remember. Lynn Street shopping experience The Empire Theatre opened in 1909 and was of unusual design as this promotional card shows. The main entrance was on the narrow street frontage leading to a corridor taking patrons over a back alley into the main auditorium which could seat 2,000 people and featured a sliding glass roof for ventilation.
During the Second World War, the Empire hosted various armed forces shows featuring acts and material with a strong patriotic flavor This is a typical Revue of 1940 featuring cobbled together acts with the magic words 'from Blackpool' to bring back pleasant memories of past holidays and seaside entertainments.
Some of the Variety bills also included a little bit of spice "Ooh-la-la!" Along with the Dunn's Hatters, Stewart's was an early arrival in Lynn Street and remained in business for many years.
This is a picture of their later, and very well maintained, premises with large windows packed with an array of boys' and men's clothing and also featuring the use of tailor's dummies, an innovation in those days. The upper window lozenges that you can see here list the locations of all their branches. This is an early view of Sage's family stationer's shop which also sold a very fine selection of luggage It is not hard to picture it as crammed with shelves of the great classics in blue rexine, or yellow Collin's covers each with a little green Sages identifier inside.
Here children would often exchange their school prize voucher for a book Next door on the right, No.4, is the Royal Gateaux Cafe a high-class establishment offering light teas and refreshments provided by the confectioners R.
W. Duthie. This is Robinson's Lynn House store in 1907.

Setting old-world style within a modern ferroconcrete structure. This material allows large, curved display windows to be used and spurs were built into the upper face of the building for advertising. Men's and boys' clothing and boots were sold on the first three floors while the fourth was used as offices and workrooms. Another of Robinson's stores, Manchester House, ground floor 'Drapery, Calicoes, Linens, Silks, Hosiery, Velvet…
. Going up! First Floor, Mantles, Jackets, Shoes It didn't call itself the Great Universal Provider for nothing. Here we have 60 years of Lynn Street history in three photographs The first, young Mr. Henry Lamb, stands proudly at the door of his new shop.
This is probably the earliest photograph we have of a shop in the first version of the market building.
It looks solidly constructed but rather narrow with ventilation louvers above. The sign was neat copperplate writing and the iconic clock is already in place above the door. In this second photograph, Henry Lamb is again standing in the doorway of his shop after the rebuilding of the market in 1893. All the shops which were now much roomier inside also had larger windows that allowed a greater range of goods to be displayed.
Henry Lamb died in 1913 and one of his sons Matthew, took over the business. This 1938 photograph shows him at the shop standing under the clock. This clock was a masterpiece of promotion and was well known by everyone in the town. Illuminated by night, it was a landmark to meet under and it was said that lovers who first met here, would later come back to the shop to buy their engagement and wedding rings. This is Frank McConville, a showman, who from 1929 rented the market yard and over-wintered there with his wife and family two daughters, Joan and Katherine living in a double wagon connected with a corridor.
Each year he would set up a ride which local youngsters usually enjoyed on their Saturday trips into town.
The Lynn Street shopping experience theme of these rides changed each year, this one being Speedway while the year before it had been Noah's Ark. The machine that provided the power for this ride in 1932 was the traction engine King Carnival II here seen with West Hartlepool number plates and an advert for another themed ride, British Airways. Many people living in the town today still have fond memories of their almost ritual Saturday shopping trips in the 1950s and 60s. Stepping off the bus outside 'Woolies', it was a surging, jostling melee of shoppers heading for a busy couple of hours shopping, and ending laden with bulging brown paper carrier bags at Curries for a cup of tea, or coffee or extravagant Knickerbocker Glory.
By now, however, Lynn Street's days were numbered. By the 1970s many of the shops were boarded-up and steadily falling into disrepair. Regeneration elsewhere was seen as the way forward. It was not long before the Lynn Street shopping experience was reduced to little more than photographs and memories…
Lynn Street Shopping Experience
Related eBooks